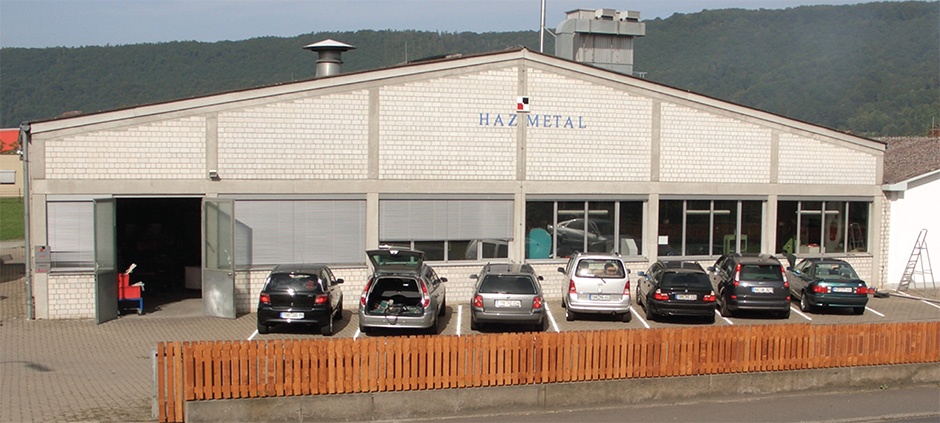 HAZ METAL Deutschland GmbH was established in 2003 as a member company Companies of the HAZ Group at Wertheim. The synergy and close collaboration between HAZ METAL ISKENDERUN and HAZ METAL DEUTSCHLAND offer a high degree of effectiveness and flexibility in Technical excellence. The location of Wertheim in the heart of Germany was called the Ideal starting point to the fast-paced Market events in the construction industry.
Qualified employees
The Wertheim location is also historically dependent on specialists in the area for anchoring technology. With this know-how, HAZ METAL is able to provide the customer with innovative and value-creating solutions that lead to Economic gain for our customers. The use of modern software such as CAD and statics programs guarantees for each desired execution to be of high quality.
Generous manufacturing facilities in an intact landscape. The economic location of Wertheim is "in the green" and is the Largest industrial location in the region Heilbronn / Unterfranken and the economic centre of the Main-Tauber-Kreis. There is excellent infrastructure and optimal transport connections. Located in a central location, a guaranteed customer-oriented order processing and delivery service is provided within a very short time.
A machine park that can be seen Whether it is the cutting of flat and round material or to the forming / twist/welding/punching or edging of Anchoring handling, our machine park guarantees optimum product results in quality and design. Production steps are carefully worked out together. Thereby the precise manufacture and timely execution are guaranteed. The equipment of HAZ METAL Germany included the following:
Fully automatic band saws also the most modern eccentric presses From 80-150 t, press brakes and shearing.
Flexibility through our own toolmaking
Within the HAZ Group, the presses are equipped with state-of-the-art technology
Tools and can be extended to new ones
Product areas. Also, stand here
Profitability, flexibility and quality are key to have a good sense of service where the customer always comes first.
HAZ METAL fastening systems are used worldwide with high availability in conjunction with short term deliveries and stock availability. The standard items are available in stock for immediate deliveries. In addition to all anchor channels, Trapezoidal sheet-anchor channels, panel concrete anchors, framing rails there are a variety of accessories for the natural stone industry, e.g. Threaded bolts, Angle, screws and nuts.
The proximity to the metropolis Frankfurt ensures fast shipping by truck/air freight or courier service. Quality service and high efficiency is no coincidence, thanks to effective planning in the team. A competent team with experienced and young, creative employees helps us solve customer-specific problems.