Fixing Systems for Facade Cladding
HAZ Metal started producing fixing systems in 1993. HAZ Metal today has the technical know how and technology to produce all types of natural stone fixing systems used for ventilated stone facades. HAZ Metal designs and manufactures the following product lines.
Stone fixings
Sub channel systems
Cast in channel systems
Framing systems
Masonry support systems
Structural building components
Expansion bolts
Various construction accessories
Steel structures for special application requirements are also designed and produced at HAZ Metal which are tailored to meet project specifications.
Standard and customized production is made to meet the special needs of projects. Products are produced from stainless steel and galvanized steel raw material. Stainless steel grade 1.4301 (AISI 304) & 1.4401 (AISI 316) and galvanized mild steel grade 1.0038 (S235JR) are used in the production of fixing systems.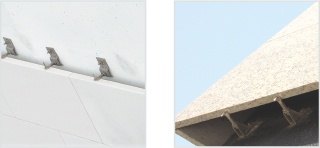 • Stone fixing systems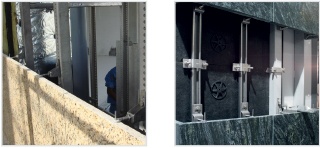 • Sub channel fixing systems
• Brickwork support systems
• Prefabricated concrete panel fixing systems
• Anchor channel fixing systems